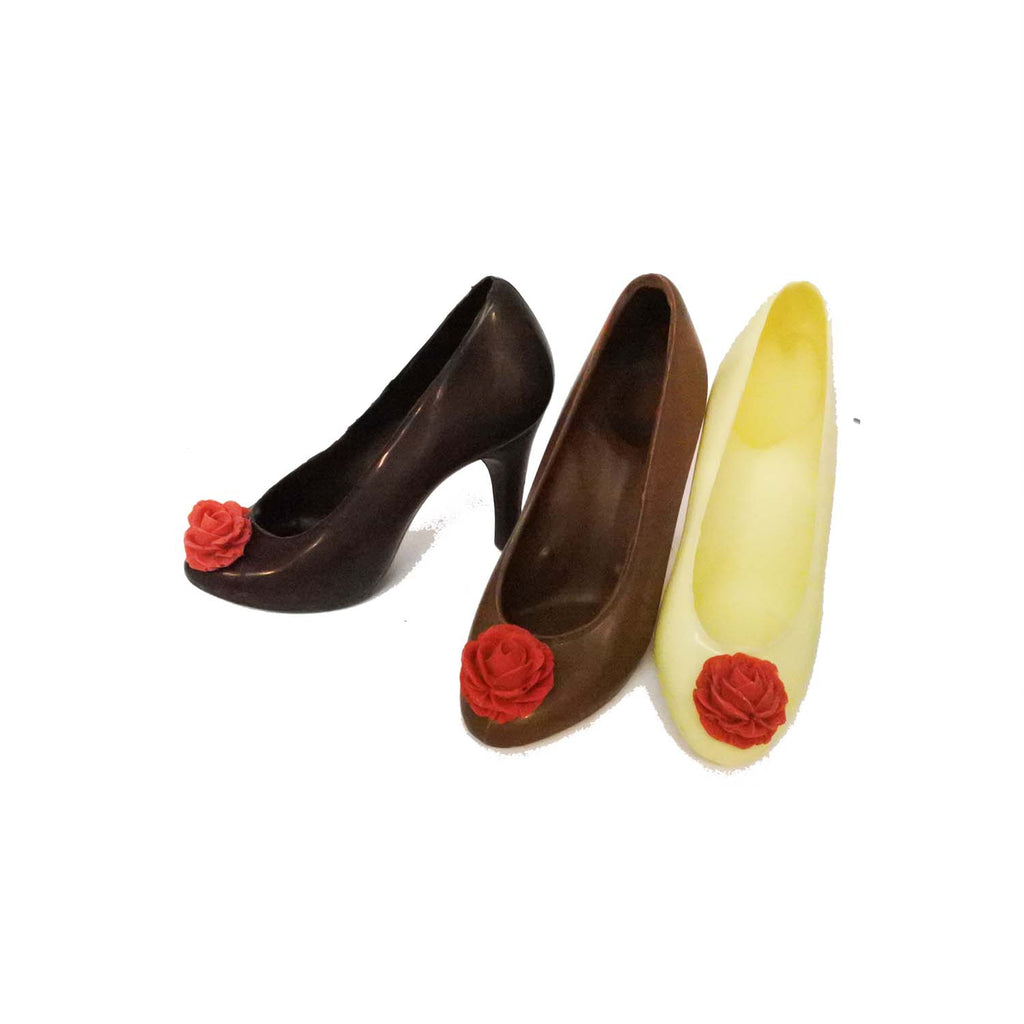 Red Rose Shoe
Red Rose Shoe
description
An Elegant and delicious chocolate Shoe with its own incredibly detailed red chocolate flower decoration. All our shoes are handmade and no two are exactly alike. A designer chocolate gift thats a perfect fit for anyone who loves both shoes and chocolate. 
Available in Milk, White and Dark Chocolate, with coloured white chocolate decoration. 
Please note that this is a hand made product, the appearance may vary and all weights are approximate. 
Dimensions: 122mm (h) x 184mm (l) x 62mm (w)
Weight: 115-155g