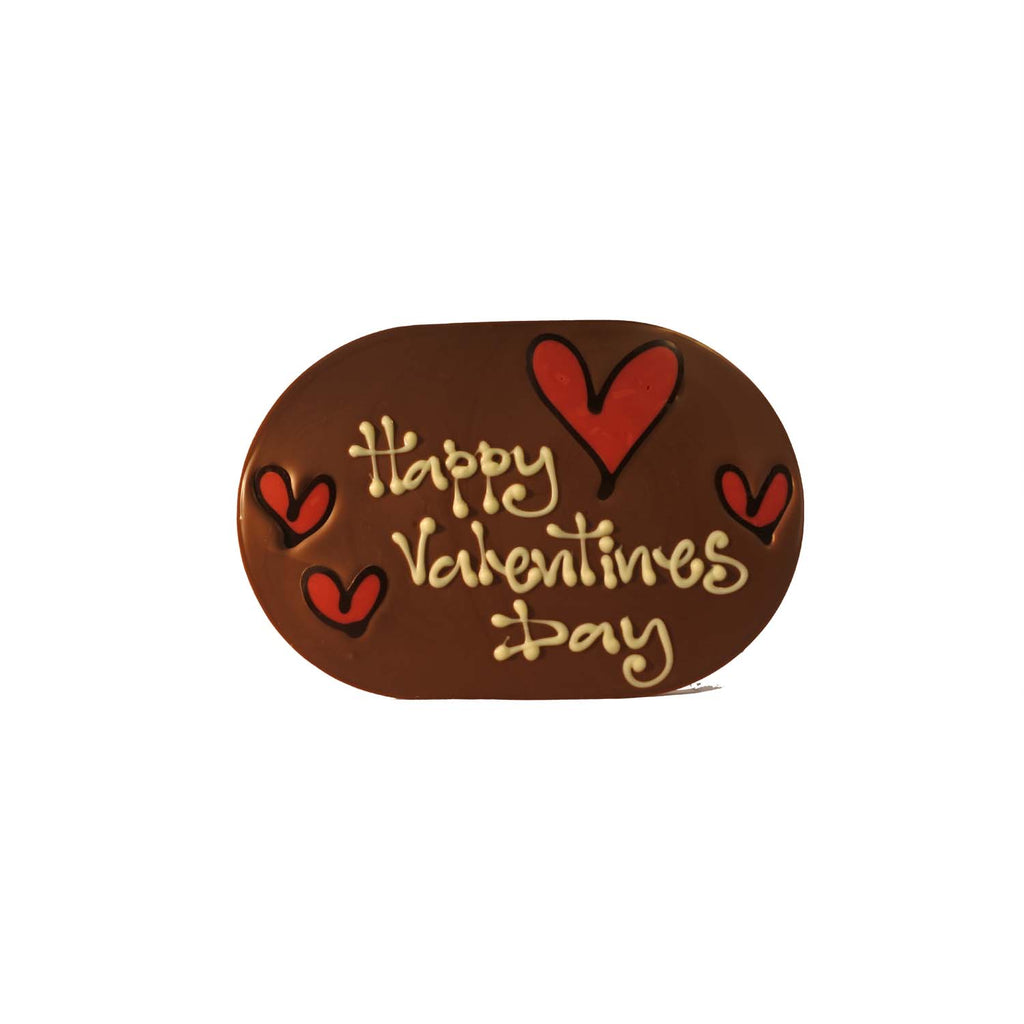 Happy Valentines Day with Hearts
Happy Valentines Day with Hearts
description
Say it with a Chocogram. A yummy gift for all chocolate lovers. A large hand made pure Belgian Chocolate slab with a Sweet message. 
The dark chocolate is suitable for vegans and is dairy free. All the chocolate is gluten free.
Please note that this is a hand made product, the appearance may vary and all weights are approximate. 
Dimensions: 140mm x 210mm  
Weight: 208, varies slightly with design.